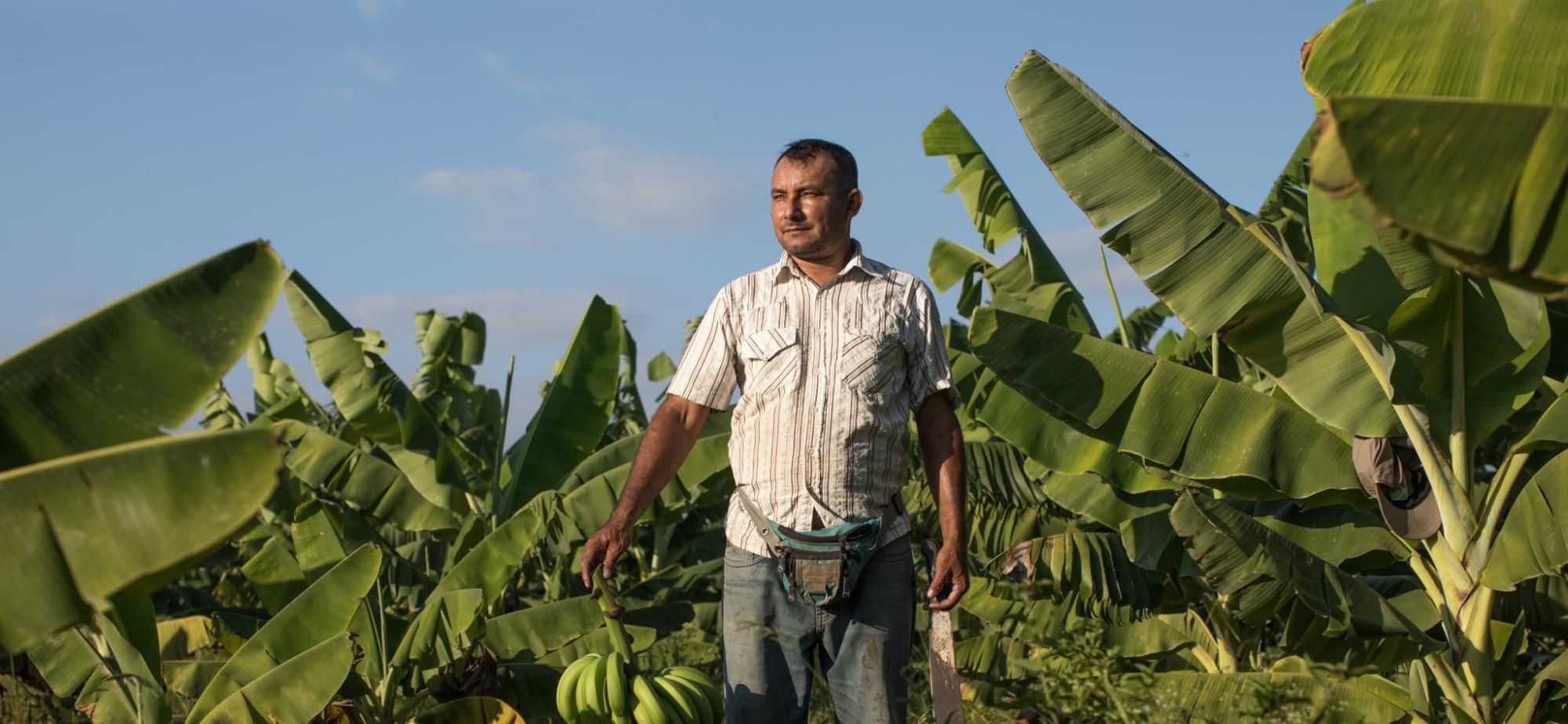 Roberto

A pillar for his community
In times of uncertainty, relying on each other becomes crucial. Yet, the global pandemic meant physical closeness and community gatherings were not possible. Isolation became a must for many. The total numbers in Peru for people infected were at almost 2M at the start of June. Roberto was one of them.
A resourceful banana farmer, when he became infected he announced it on the radio he runs on the side, further encouraging the citizens of his town in La Noria to pay attention and take necessary precautions.
His role at the radio station also became a source of comfort to many. He used it to run virtual prayers for those who had sadly passed away during this period, when public gatherings to honor them became impossible.
Now recovered, Roberto keeps working at the banana plantations. Yet the long term consequences of the pandemic are just beginning.
About the APBOSMAM cooperative
The APBOSMAM cooperative has around 300 members. Located in the Valle del Chira, it produces organic Fairtrade bananas, even if located in the desert. Farmers there can sell 100% of their harvest, that is between five and eight containers a week, under Fairtrade terms.
Its main objective is to improve the income of the farmers and workers, by improving the overall productivity of the cooperative, going from two to eight containers a week in four years.
Fernando Lillo, president of the cooperative said, "without Fairtrade there would not be any development". Fairtrade Premium is used to finance 80% of the improvements made to farm buildings, transport trucks and product quality. In addition, it also covers social development projects, such as supporting the primary school, either through infrastructure, teaching materials or teacher salaries.
In focus
Meet Roberto
Roberto Gallo Castro is married and father of two children. His main job, for the past 14 years, has been planting organic bananas. However, before that, he had to work in different activities, independently or in companies, in order for his family to survive: he sold bee honey or wood.
At that time, there was no electricity or water, and access to education was limited. His parents planted cotton, but pests, such as red worms, wiped out their efforts and they turned to planting other staples, which were not profitable but enough to cover costs. Things changed when he joined APBOSMAM.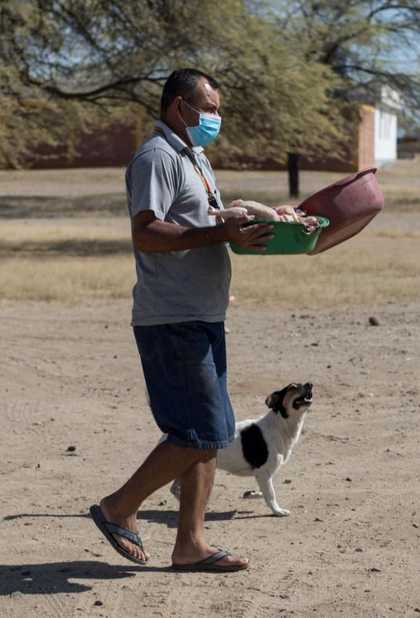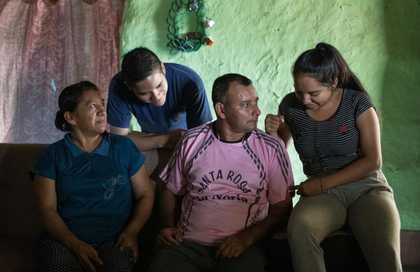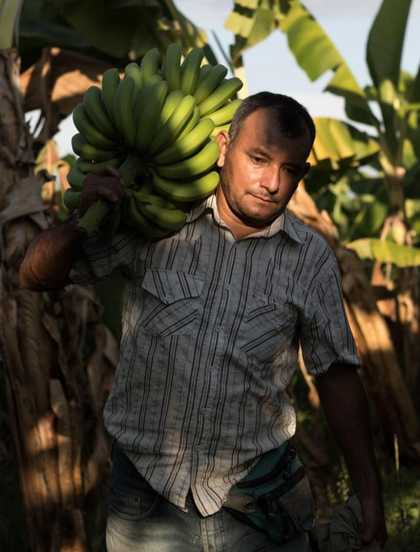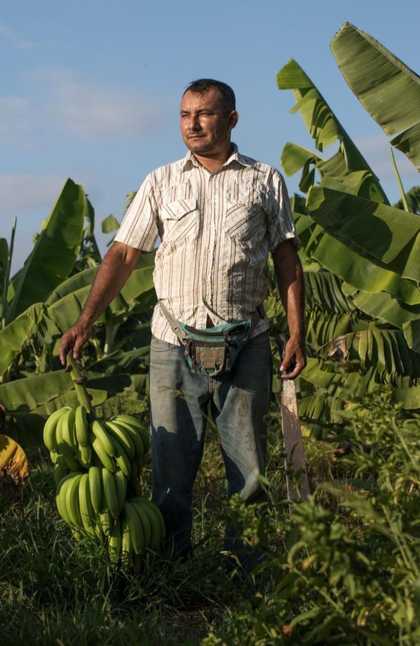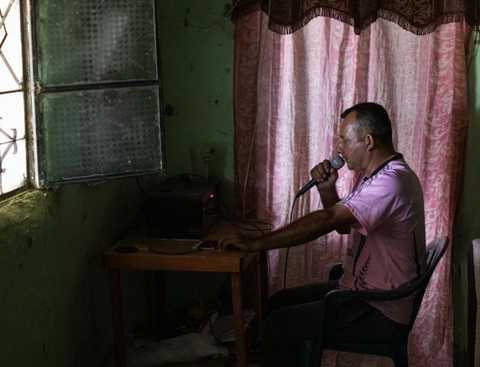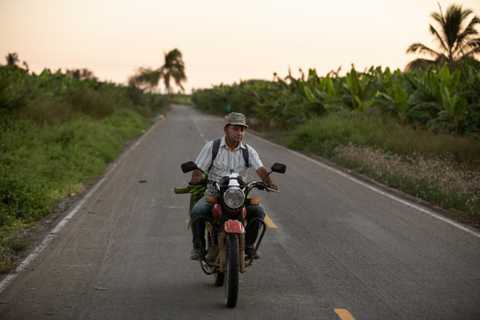 Photo Gallery
Meet the local film makers
Ángela Ponce
Ángela Ponce is a documentary photographer and photojournalist based in Peru. She focuses on long-term projects that approach Latin American social issues, political conflicts, disability rights and memory. Currently she is a contributor for The New York Times and her work has been published in Bloomberg, Reuters, BBC, Getty images, Harper's Bazaar, El Pais, La Croix, Aljazeera and others.
Omar Quezada Beltrán
Omar is a cinematographer based in Peru. His prolific work spans a variety of topics but always with an emphasis on portraying its subjects and conflicts in a personal, intimate manner. His work has been featured in major publications and festivals.
Fairpicture
Both Angela and Omar are part of fair picture. Creativity, bustling activity and the will to shape things: the Global South is more than hunger, poverty and dependence on aid. Fairpicture wants to change the perception of the Global South. Image after image - because it is images that shape our view of the world. It works with a network of local photographers and videographers who tell their own stories and thus contribute to an authentic and just communication.
Info
Supporting Farmers in Peru
Peru has been extremely hit by the pandemic. Immediate relief measures were therefore critical in order to mitigate any potential loss of income for farmers, while still keeping them safe when at work.
At Fairtrade we established two funds in 2020 in order to better support farmers navigate the pandemic.
To date, 24 producer organisations in Peru have made use of them for a variety of measures, impacting over 4,400 members. From establishing safety protocols, to distribution of PPE and food.
For more information about Fairtrade and Covid-19 activities, please visit the dedicated webpage